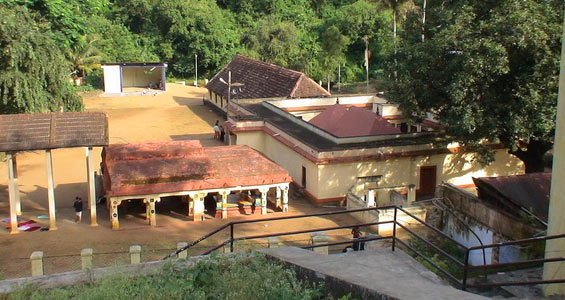 Aryankavu is famous for its Ayyappan temple. The Ayyappa Temple at Aryankavu in Kollam District is one among the five most important temples dedicated to Lord Ayyappa in Kerala. The shrine is also known as Aryankavu Shastha Temple. Lord Ayyappa is depicted here as a teenager (young boy). Ayyappa is known as Tiru Aryan and therefore the place got the name Aryankavu.
Surrounded by forests, the temple is located on the Trivandrum – Tenkasi National Highway. Just like in Sabarimala, women from the age 10 to 50 are not allowed inside the Aryankavu Ayyappa Temple. The rituals and pujas followed at Aryankavu Sastha Temple is that of Tamil tradition. The sanctum sanctorum of the temple has idols of Devi, Shiva and Sastha. A young Ayyappa sits in the middle with Devi on the left side and Shiva on the right side.
The festival at the temple is celebrated during the concluding days of the Sabarimala Mandala Kalam. The most important festivals observed here include Pandiyan Mudippu, Trikkalyanam and Kumbhabhishekam. The temple can be accessed by traveling on Kollam – Punalur – Tenkasi road or by traveling on the Trivandrum – Tenkasi road.